By
BH
in
General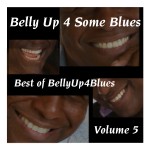 COST: $10.99 for an email copy – Cafe Press no longer offers custom cds so only available by email
TOTAL: $41.41 price for all 5
**NO RETURNS, NO EXCHANGES – all purchases are final!!!!
Artists include: Biscuit Miller, Stoney Curtis Band, Sean Chambers, Albert Castiglia, JP Blues Band, Ryan McGarvey, Mike Zito, Todd Wolfe Band, Chris Bell, Wolfman Jack, Mean Gene Kelton and more (14 Songs total)
Send money to the Paypal link and add the note (BU4B 1-5) and your email address……or cash, check or money order PAYABLE TO – JEFF McDONOUGH – by mail to: Jeff McDonough, 660 N. Quince St. #A8, Escondido, CA 92025
Thanks for rocking to The Belly!!!!!!