BellyBox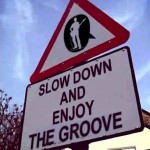 BELLYUP4BLUES RADIO reserves the right to refuse service to any person!!!! The BellyUp4Blues Bellybox is for enjoyment and chatting purposes with other station/blues lovers around the world – please leave your political, religious and racist views at the door……thank you!
57528 spams blocked
Last Message
6 hours, 30 minutes
ago
1 guest is online.
Ollo :

gm

Kelvin :

Wayno :

Rock On, Bellyheads!

Wayno :

woo hoo!!!!!!!

BH :

If you have donated and got banned send me an email with your IP so I can unban you and thanks!!!