BellyBox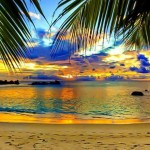 BELLYUP4BLUES RADIO reserves the right to refuse service to any person!!!! The BellyUp4Blues Bellybox is for enjoyment and chatting purposes with other station/blues lovers around the world – please leave your political, religious and racist views at the door……thank you!
58070 spams blocked
Last Message
6 hours, 25 minutes
ago
The Don and 2 guests are online.
The Don :

Plus, this is SO much fun! Go go go. Donut you fools. Donut! Today!

BH :

Many of you are not fans of listener-support ed radio but that is the only way a small station like ours can survive unless we expanded to other stations and genres – I have no interest in that as blues rock is the music that rocks my body and soul – so either we continue as listener-support ed radio or we die by it! Either way, it has been a great run – I will be forever humbled and grateful with the whole experience.